Specialist Business Brokers Mergers & Acquisitions Advisors
Contact Us
MARLOW & CO
Selling manufacturing, wholesale/distribution, import and B2B service businesses, plus Post, Lotto and News Agencies throughout the Eastern states of Australia.
Email Alert Services
No time to visit? Subscribe to one of our email alert services and stay up to date on businesses for sale.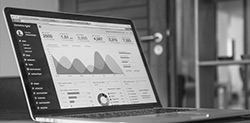 Marketing & Sale of Business
Mergers & Acquisitions
Appraisal of Market Worth
Succession Planning Advice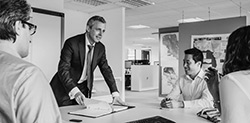 Referral to Network of Specialists Advisors
Why Marlow & Co?
Unlike the majority of business brokers who sell cafes, sandwich bars, retail shops, etc., Marlow & Co specialise in the marketing and sale of industrial businesses. Generally, these businesses are in fields such as manufacturing, wholesale/distribution, import and business to business (B2B) services. The sale of an industrial business requires a vastly different approach when compared to the sale of retail shops or other small businesses. Marketing needs to be discreet, yet effective and maintaining confidentiality, especially in relation to customers, staff, suppliers and competitors is vital.
Negotiation skills and the ability to "close a deal" are paramount. To this end, the sales team is headed by Wayne Marlow – director of Marlow & Co and business broker since 1989. Wayne is one of the foremost industrial business brokers in the country. His market knowledge and straightforward approach enable him to guide clients through the sometimes complicated process of selling their business.
As the saying goes, "the proof is in the pudding" and over 80% of new clients come to Marlow & Co via referral, mostly from old clients, accountants, solicitors and a range of consultants and advisors.
Selling A Business?
According to Marlow & Co Director Wayne Marlow, the most common question from business owners in relation to selling a business is "How do I know if I'm dealing with a real business broker?"
Don't tell the broker how much you think your business is worth. Let them tell you. A professional broker will be able to tell you what your business is worth, why the business is worth $X and provide you with comparable sales evidence and fully explain the how's and why's.